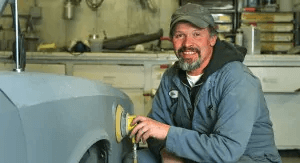 Our Collision Repair Professional- Mike Hart
Mike Hart brings 24 years to Dee Motor Company.  Minor to major auto body repairs, he can do it all.  Mike is ASE Certified and I-Car Certified.  He can also do windshield replacement and process insurance claims.  He is an expert at window and rock chip repair.  The body shop can do all insurance work.  Some other areas he is trained at is Auto Armour, head light restoration, and painting of exterior doors.

Need work done?  Come on in for a FREE estimate!
Call 406-905-1294 for more information today